Minneapolis Responsive Website Design for Office Cleaners
Office Cleaning Websites
cleaning websites for minneapolis office cleaners
Office Cleaning Websites Need:
Neat Website Navigation

Before and After Pictures of Places You Cleaned

Explanation of Services

What Makes Your Cleaning Process Unique

Clear Calls to Action

Customer Reviews

Engaging Photos
minneapolis website building case study for office cleaners
Case Study
MAS Office Cleaners
MAS Office Cleaners is a Maple Grove office cleaning company specifically for professional offices. They work with companies that have sensitive information because of their professionalism and high levels of confidentiality. Trust between the companies starts with their website, so they needed a website that demonstrated their standards. With their guidance, we worked on getting the website the way they needed it. We updated some of their content, logo, and fonts to display their professionalism. Then, we integrated some pictures from their office to make pictures that fit their needs and created calls to action. In the end, MAS had a website with mobile responsive capabilities and a story that engaged customers with their mission to clean companies with confidentiality and professionalism.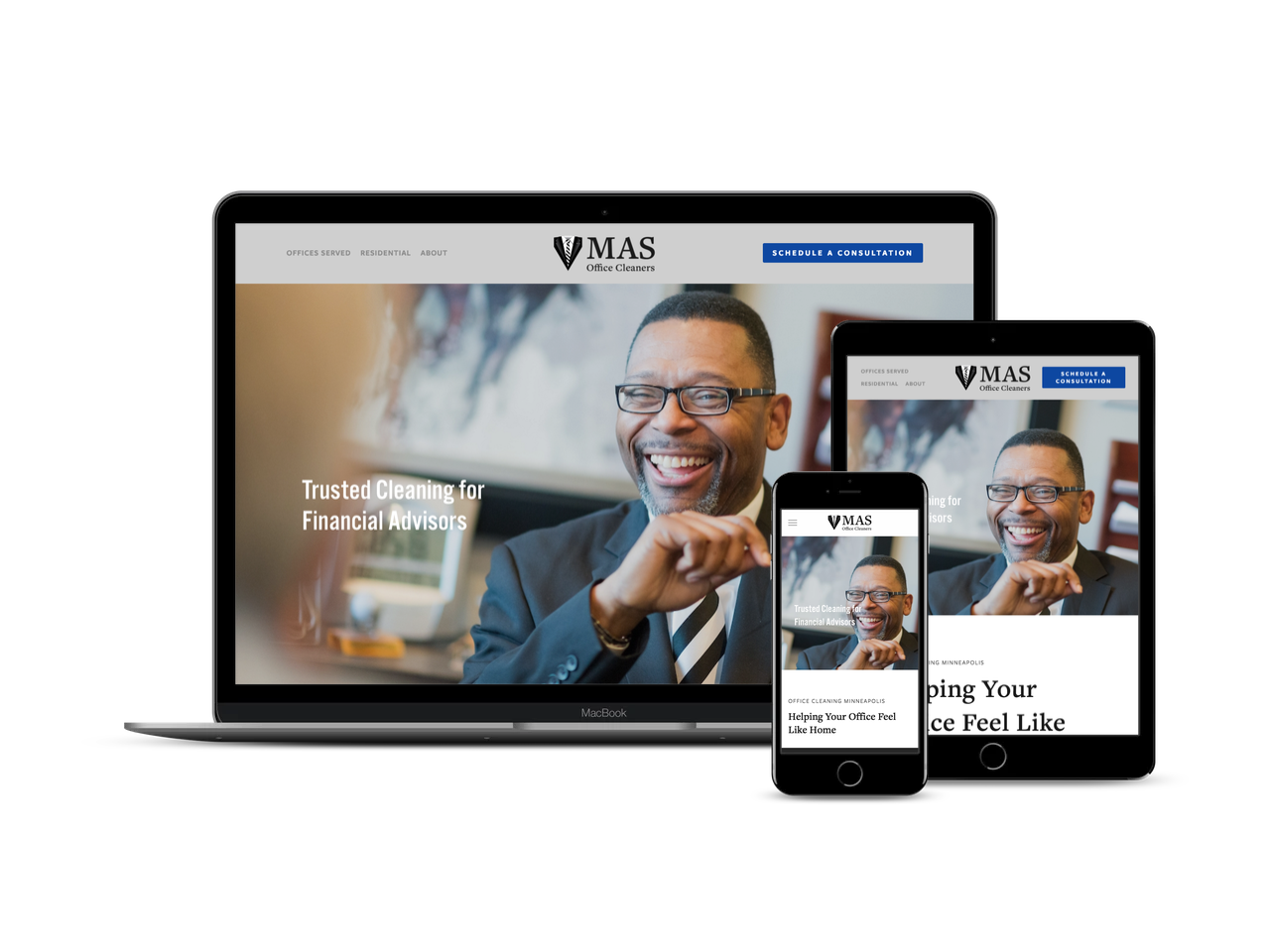 Check out how we updated their website to a friendly and professional look