Minneapolis Responsive Web Design for Fencing Companies
Fencing Websites
[animation]
Partnering with Minneapolis Fencing Companies to Build Mobile Responsive Websites
Fencing Websites Need:
Quality Pictures of Fences Built

Clear Website Navigation

Descriptions of Fence Materials and Products You Sell

Explanation of Services

Raving Reviews
Case Study
Quality Fence Pros
Quality Fence Pros is a fencing business that focuses on both repairing and building fences, but their website was thrown together, unlike their fences. They needed a website that emphasized their professionalism and quality of work. After getting to know each other, we went to work on their new website. We incorporated pictures from a photoshoot of their work and new content for SEO. During our one day build, we gave their website a logical flow that made it easier for customers to follow. We also created a new logo and picked out colors and fonts that aligned with their brand. They were happy with their new mobile-friendly website that showed off their quality fences.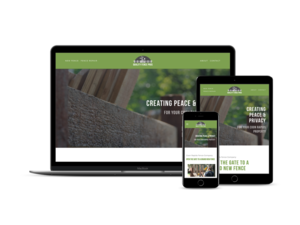 Check out how we used their quality to make a new website